NetDragon is said to be Hot!– NetDragon Communication Milestones in This Quarter
Is NetDragon's slide hot? Yes. It is said that its hits are overwhelming. The video is played by both leading websites and Beijing Capital Airport. It's so "3L" that it shocks its fellows! Of course, in addition to the slide in its Changle Plant, NetDragon has been gaining rising media exposure recently.
Milestone # 1: Heavyweight partnership attracts media focus – NetDragon explores new areas in collaboration
between Fujian and Hong Kong
On September 5, NetDragon signed a heavyweight LOI with Cyberport and Hong Kong Wireless Technology Industry Association (WTIA). The three parties will jointly support Hong Kong-based IT companies and talents in promoting business in Mainland China and provide talent training programs and internship opportunities to drive IT industry collaboration and development in Fujian and Hong Kong. Liu Dejian, Chairman, and Lu Yuan, CEO, went to Hong Kong to attend the signing ceremony. Leung Chun-ying, Chief Executive of Hong Kong Special Administrative Region, attended the event and gave a warm speech. Media from both the mainland and Hong Kong paid much attention to and continually reported this event and highly recognized the effect and vision of this collaboration.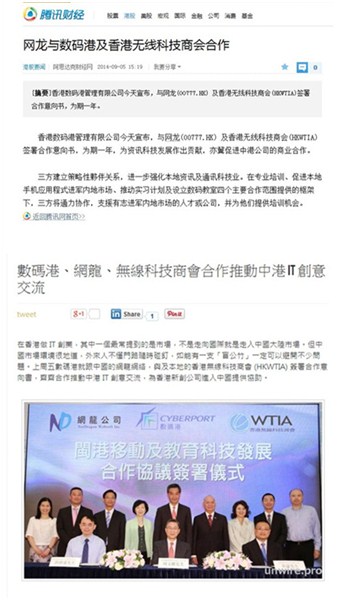 Milestone # 2: Reports on international internship results attract media attention
With exchanges and learning over this summer, NetDragon's international interns graduated. Their achievements with "Design FUN Summer" were reported by journalists from leading media, including central media in Fujian such as the Xinhua News Agency, China News Agency and Xinhuanet, a dozen of province and city-level leading media such as Fujian Daily and Fujian TV Station as well as leading portals, attracting much attention.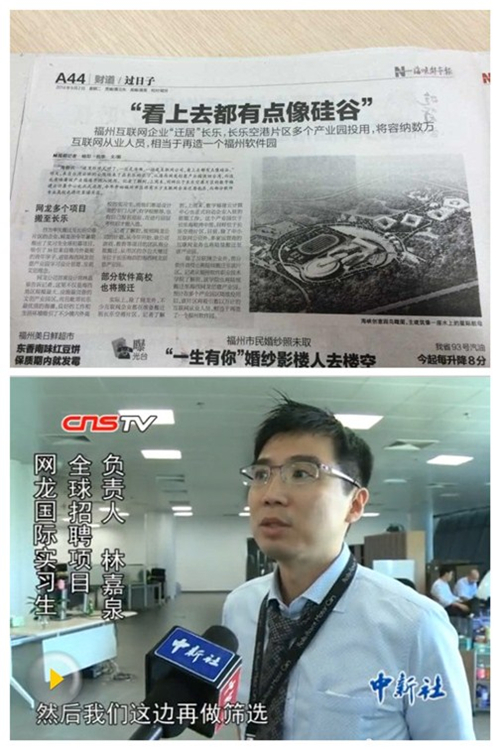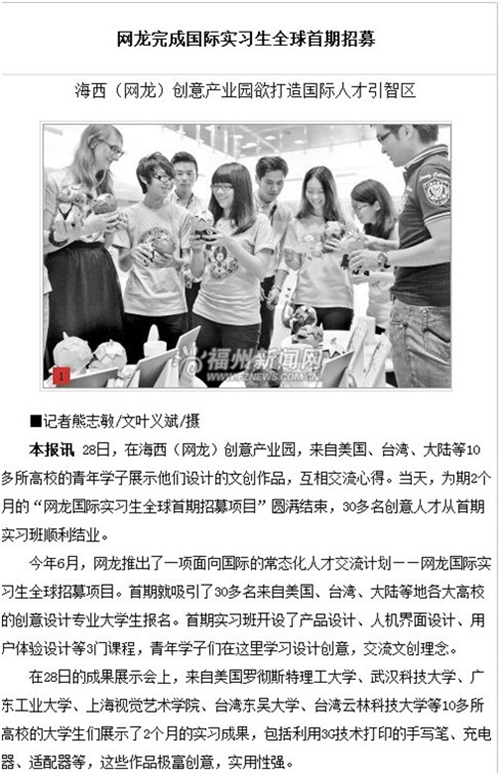 Milestone # 3: Elegantly designed slide becomes popular across the country
Since the slide in Changle Plant was reported by the official China News Agency, it seems that all the nation-wide net friends know NetDragon is so humanized. One of the sworn followers of the editor left the following message: Look at the stance and facility! Do you still recruit employees?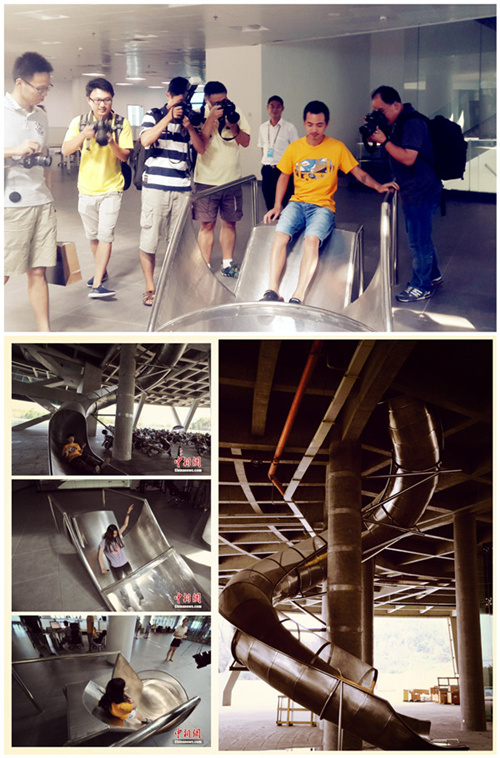 Milestone # 4: "99 Design Oscar" – NetDragon's Another Major Festival!
Leading media scrambled to report NetDragon's news like "Luxury Cars and Heavy Reward for Design", "Three Luxury Cars and Two Million Bonus" … NetDragon "99 Design Oscar". The 9-shaped stage with strong hi-tech sense and design sense attracted plenty of attention. All the presented media praised it for its creativity. The editor didn't say much but provide the picture for the coverage promptly.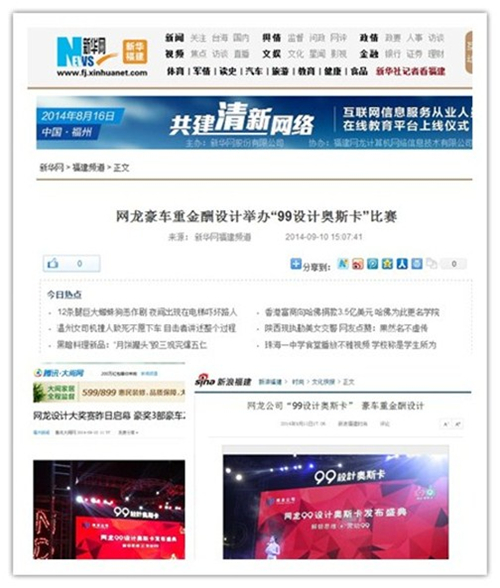 Milestone # 5: "ALS Ice Bucket Challenge" adds points to charity
At the end of this summer, the globally popular "ALS Ice Bucket Challenge" continued raging on. NetDragon's executives took the lead to contribute to ALS's charity.NetDragon's "Ice Bucket Challenge" program, which was launched by the conquering project team, was reported by media including Strait Daily and the column "First Helper" under Fujian TV Station on August 21. That triggered much applause from all the net friends!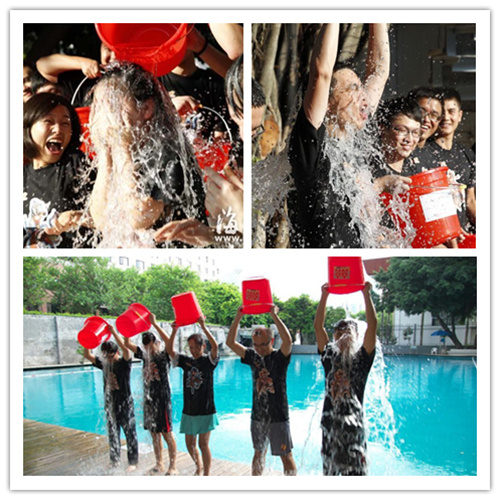 Milestone # 6: NetDragon's "Afu" enters CCTV
Afu's Search for Rules (《阿福寻规记》), the first animation of NetDragon, ran for seven days with nine episodes on the CCTV Children's Channel. Additionally, our lovely Afu won "Best Literary Works in Fujian" for "China Dream – China Story". Afu, you are great!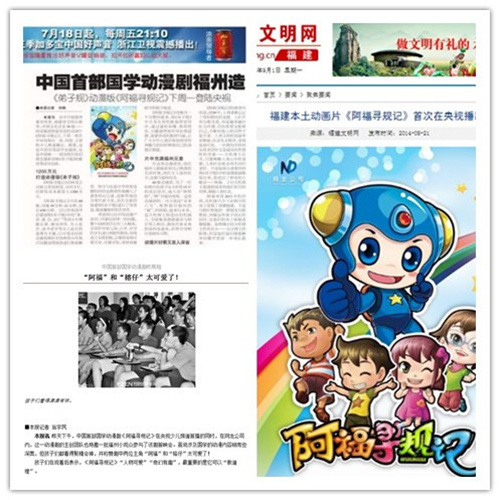 Milestone # 7: "Fuzhou Entrepreneurship" – Praise from the Provincial Governor
Since Su Shulin, the provincial governor of Fujian, told the story about entrepreneurs in Fuzhou at Fuzhou Entrepreneur Conference in 2014, "Fuzhou Entrepreneurship" is becoming increasingly popular. As a typical representative among Fuzhou entrepreneurs, our Netdragon executives are also interviewed by leading media. Su said Netdragon executives are worth of learning from for constant innovation, change, study, and research.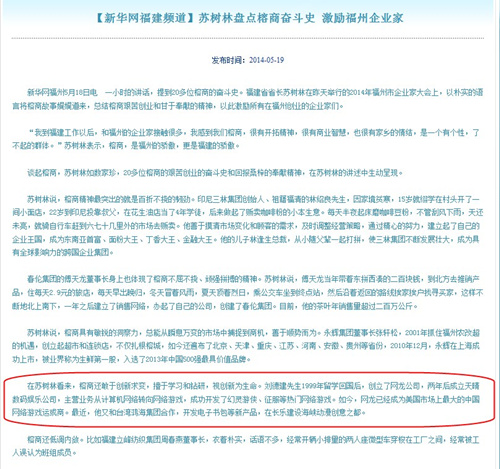 Milestone # 8: President Xi Jinping wrote back to NetDragon's executives
President Xi Jinping wrote back to NetDragon's executives! Since the news release, our external communications staff has received countless calls. How can we not be excited given the flying "3L" news?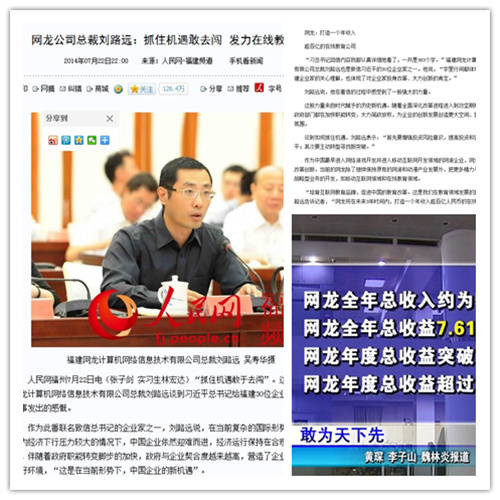 Milestone # 9: Innovative NetDragon Events
Have you found that all of NetDragon's events, including "518 Magic Epoch", "Swimming Pool Party" and "NetDragon Children's Day" … are full of love? Of course, the creative activities of a design company must be innovative and surprising!